Exclusive Use of Althorp
12 September 2012
Whether it's a banquet for two-hundred people in the 115-foot Picture Gallery, or a major board meeting in the Great Room, surrounded by the Rubens portraits, Althorp provides a stunning and regal backdrop to any corporation's plans.
"Althorp is one of the most beautiful stately homes in England. Guests will experience a level of service that's luxurious, discreet and frankly second to none. It's also an amazing place in which to conduct business. We feel sure our high end corporate clients will really appreciate Althorp."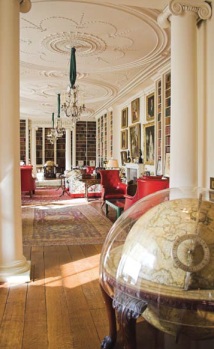 Althorp has been home to the Spencer family since 1508.  The house is in Northamptonshire, 70 miles north of London and sits at the heart of 550 acres of glorious, walled, private parkland.  It lies at the centre of the Spencer family's 13,000 acre estate, and houses one of Britain's finest private collections of art and furniture, collected over nineteen generations of the Spencer family. This house was designed for entertaining; the sumptuous interiors now provide an inspirational backdrop for modern events.
The estate can also arrange a number of bespoke activities, from hot-air ballooning to quad biking. There are extraordinarily opulent bedrooms, each with a history to to match; the King William Bedroom, with its newly designed contemporary en-suite, hosted King William of Orange in 1695.
Call us to find out more.