Dining in the City
18 September 2012
The Old Bengal Warehouse, a new venture from restaurant group D&D has officially opened this week! The group has transformed a former East India Company warehouse in the City into two new restaurants, a bar and wine shop.
British grill restaurant New Street Grill, relaxed fish restaurant Fish Market, the Old Bengal Bar and the New Street Wine Shop are all new, exciting additions to the area around Liverpool Street.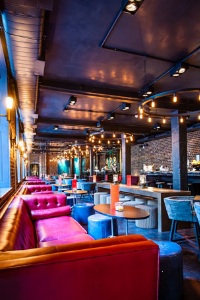 New Street Grill
A modern British meat house and grill restaurant, New Street Grill has a focus on fantastic ingredients, such as Aberdeen Angus beef from Turtons of Devon.
 Fish Market
The most relaxed of D&D's new restaurants, Fish Market features a crustacea bar and 100% sustainable fish. This intimate space is suitable for events for up to 60 guests with the accompanying terrace providing an al fresco space for outdoor entertaining.
The Old Bengal Bar
The Old Bengal Bar, run by ex-Claridges assistant bar manager Milos Popovic, focuses on historic cocktails, vintage rums and cognacs and champagne.
New Street Wine Shop
The New Street Wine Shop specialises in wine from Burgundy and Bordeaux and features a list of 600 wines. Master Sommelier, Nicolas Clerc will work to provide the most suitable solution for any event; from an intimate tasting for 12 guests, to a larger tasting and discussion for up to 50 guests.
Fab new options for drinks and dining – contact us for more details!