Welcome to Mallorca
5 September 2013
 For many years Mallorca has been a favourite for sun seekers  and holiday makers, but with the opening of some deluxe five star hotels  and more frequent direct flights it has become a popular destination for meetings and incentives !
One of these new properties is the Jumeirah Port Soller Hotel – the venue opened its doors in April 2012 and is the first European resort hotel for this prestigious group!
f
I was invited to attend the first trip for industry professionals to inspect the facilities just after the opening and I can confirm I was not disappointed
After a 2 hour flight from Gatwick we arrive at sunny Palma Airport – and after a short transfer of about 25 minutes we arrive at the beautiful fishing village of Soller – the area feels very peaceful and exclusive and is a far cry from the craziness in Magaluf. So this is a very different Mallorca  – and we like it!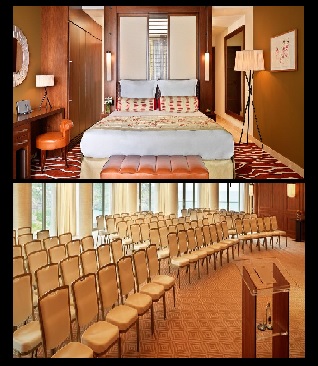 The exclusive 5 star resort has actually been built on a UNESCO site and has got stunning views over the Tramontana mountains and the Mediterranean Sea.  There are 120 exclusive bedrooms all with private balconies and  also a wonderful ballroom with floor to ceiling windows that can seat up to 120 guests for a dinner or 200 theatre style.  There are also other meeting rooms to hand that could work well for breakout spaces .
f
4 bars and restaurants, 3 swimming pools (including a hydrotherapy and infinity pool) and a top end  Talise Spa make sure your guests would be spoilt and would have an amazing experience.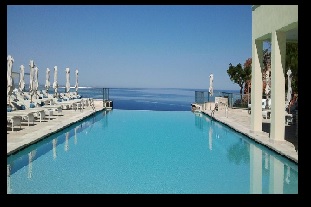 I also like the fact that the hotel, although quite a big resort, feels  quaint and spread out – there are only 3 floors and it looks pretty and picturesque and  fitting in with the village.
We are being treated to a special 'Tramontina cocktail' in the amazing Sunset Lounge followed by a lovely Spanish dinner in one of the hotel restaurants.
f
The next day we are invited to explore the area with one of the local DMCs Ivents.  We take the very charming tram to Soller where we visit a traditional market and also a wonderful museum that would work well for off site gala dinner .  After this visit we  are taken to the port to board a small sailing yacht to enjoy an hour of relaxation and sunshine, and we end up in a very beautiful spot for lunch – a lovely small local restaurant perched half way up the cliff with breathtaking views – on the menu we have fresh fish and calamari and some chilled wine – what a wonderful way to spend an afternoon!
Back at the hotel we are invited to 'inspect' the pool areas and spend a wonderful few hours relaxing in the sunshine!
f
I would very much recommend the Jumeirah Port Soller Hotel  to our clients and think Mallorca would be a great destination for your next event or incentive – so please contact us for more information.